4KW 6KW 8KW Steel CNC Fiber Laser Cutting Machine Priis
Produkt Detail
Produkt Tags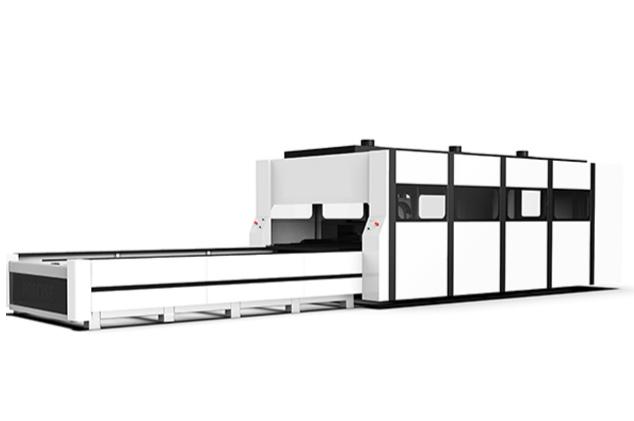 Tapasbere materialen fan CNC Fiber Laser Cutting Machine
CNC fiber laser cutting masine kin snije dikke roestvrij stiel, koalstof stiel, myld stiel, alloy stiel, galvanisearre stiel, silisium stiel, spring stiel, titanium sheet, galvanized sheet, izeren sheet, inox sheet, aluminium, koper, messing en oare metalen sheet , metalen plaat.
Applicable Industries Of CNC Fiber Laser Cutting Machine
CNC fiber laser cutting masine wurdt brûkt foar yndustry fan masines dielen, elektryske, elektryske kabinet, keuken, lift paniel, hardware ark, metalen behuizing, reklame teken letters, ferljochting lampen, metalen ambachten, dekoraasje, sieraden, medyske ynstruminten, auto dielen, metaal sieraden en oare metalen cutting fjilden.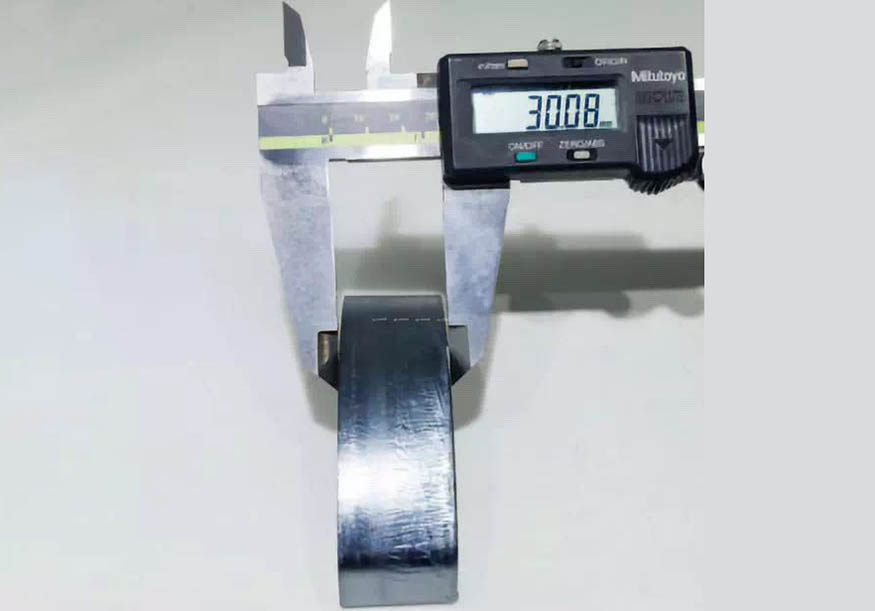 * Japan SMC Elektryske proporsjonele klep.
* De krektens fan pleatsing en opnij pleatsing is 0,02 mm.
* IPG, Raycus of Max laser boarne yn 4KW, 6KW, 8KW, 10KW, 12KW, 15KW, 20KW, 30KW - Lifespan 100.000 oeren.
* Precision Dútske PRECITEC autofokus laserkop.
* Ball screw drive gids rail systeem.
* Dútske Rexroth Motor Driver.
*Dútske Rexroth-geleiderails.
* Dútske Schneider Electronics Parts.
* Dútske BECKOFF-software ynklusyf nestmooglikheid - stabile en effisjinte produktiviteit.
* Wetterkoeler en ekstraksjesysteem ynbegrepen.
| | |
| --- | --- |
| Model | KP6020 |
| Golflingte | 1070 nm |
| Cutting Area | 3000*1500mm, 4000*2000mm, 6000*2000mm, 6000*2500mm. |
| Laser Power | 4KW, 6KW, 8KW, 10KW, 12KW, 15KW, 20KW, 30KW |
| X / Y-as Positioning Accuracy | 0,03 mm |
| X / Y-as Repositioning Accuracy | 0,02 mm |
| Max.Fersnelling | 1.5G |
| Max.ferbining snelheid | 140 m/min |
 

4000W

6000W

8000W

12000W

15000W

Materiaal

Dikte

snelheid m/min

snelheid m/min

snelheid m/min

snelheid m/min

snelheid m/min

Koalstof stiel

1

8--10

8--10

8--10

9--11

9--11

2

5--7,5

5--7,5

5--7,5

5--7,5

5--7,5

3

3,5--5,0

3,5--5

3,5--5

3,5--5,5

3,5--5,5

4

3.0--4.0

3.0--4.5

3.0--4.5

3,5--5

3,5--5

5

2.7--3.6

3.0--4.2

3.0--4.2

3.3--4.8

3.3--4.8

6

2.5--3.4

2,5--3,5

2.6--3.7

3.0--4.2

3.0--4.2

8

2.0--3.0

2.2--3.2

2.3--3.5

2,5--3,5

2,5--3,5

10

1.5--2.4

1.8--2.5

2--2,5

2.2--2.7

2.2--2.7

12

1.2--1.8

1.2--2.0

1.2--2.1

1.2--2.1

1.2--2.1

14

0,9--1,2

1.2--1.8

1.2--1.9

1.7--1.9

1,5--1,9

16

0,8--1,0

0,8--1,3

0,8--1,5

1.2--1.7

1.2--1.7

18

0,6--0,9

0,6--0,9

0,8--1,5

1.0--1.8

1.2--1.5

20

0,5--0,8

0,5--0,8

0,6--1,3

0,6--1,5

1.2--1.5

22

0,4--0,8

0,4--0,8

0,5--0,8

0,5--1,5

1.0--1.5

25

 

0,3--0,55

0,3--0,7

0,5--1,1

0,8--1,5

30

 

 

0,2--0,7

0,3--0,9

0,6--1,0

35

 

 

 

0,3--0,5

0,4--0,6

40

 

 

 

0,2--0,4

0,3--0,5

45

 

 

 

 

0,2--0,5

50

 

 

 

 

0,1--0,5

Rustfrij stiel

1

32--45

42--52

50--65

70--85

72--100

2

16--28

20--33

30--40

40--66

45--70

3

7,0--15

15--22

18--27

35--45

38--50

4

5.0--8.0

10--15

12--16

20--32

25--35

5

3,5--5,0

8,0--12

10--15

18--25

20--30

6

2,5--4,5

4,8--8,0

6.0--10.0

12--15

15.0--25.0

8

1.2--2.0

3.0--4.0

3,5--5,0

8--12

8.0--12.0

10

0,8--1,2

1.6--2.5

2.0--2.7

6,0--8,0

6.0--10.0

12

0,5--0,8

0,8--1,5

1.2--2.0

4,0--5,5

4.0--6.0

14

0,4--0,6

0,6--0,8

1.2--1.8

3.0--5.0

3,5--6,0

16

 

0,5--0,8

1.0--1.6

2.2--2.8

2,5--3,0

18

 

0,4--0,6

0,8--1,2

1.2--2.0

1.2--2.2

20

 

0,3--0,5

0,4--0,7

1.0--1.6

1.3--1.8

25

 

0,2--0,4

0,3--0,5

0,5--0,8

0,6--1,2

30

 

 

0,2--0,4

0,3--0,6

0,5--1,0

35

 

 

 

0,3--0,5

0,4--0,8

40

 

 

 

0,3--0,5

0,3--0,6

45

 

 

 

0,2--0,4

0,2--0,5

50

 

 

 

0,1--0,2

0,1--0,5

60

 

 

 

 

0,1-0,2

70

 

 

 

 

0.05--0.1

Aluminium

1

35--45

42--55

48--65

60--85

70--100

2

13--24

20--40

25--48

38--50

40--55

3

7,0--13

15--25

20--33

30--40

35--45

4

4,0--5,5

9,5--12

13--18

20--30

30--40

5

3.0--4.5

5.0--8.0

9.0--12

15--25

20--30

6

2.0--3.5

3,8--5,0

4,5--8,0

10--15

15--24

8

0,9--1,6

2.0--2.5

4,0--5,5

7.0--12

8.0--12.0

10

0,6--1,2

1.0--1.5

2.2--3.0

4,5--8,0

6.0--10.0

12

0,4--0,6

0,8--1,0

1,5--1,8

4.0--5.0

4.0--6.0

16

0,3--0,4

0,5--0,8

1.0--1.6

1,5--2,5

2.0--3.0

20

 

0,5--0,7

0,7--1,0

0,9--1,5

1.3--1.8

25

 

0,3--0,5

0,4--0,7

0,6--0,9

0,6--1,2

30

 

 

0,3--0,6

0,3--0,8

0,5--1,0

35

 

 

 

0,3--0,6

0,3--0,8

40

 

 

 

0,2--0,4

0,2--0,5

50

 

 

 

0,1--0,2

0,3--0,7

60

 

 

 

 

0,2--0,5

Koper

1

25--35

35--45

40--55

55--65

75--85

2

8,0--12

20--30

28--40

38--50

40--55

3

5.0--8.0

12--18

20--30

20--30

32--50

4

3.2--5.5

5.0--8.0

10--15

15--20

27--35

5

2.0--3.0

4,5--6,0

6.0--9.0

10--15

18--26

6

1.4--2.0

3.0--4.5

4,5--6,5

6,0--8,0

10--18

8

0,7--1,2

1.6--2.2

2.4--4.0

5.0--7.0

8.0--10.0

10

0,2--0,5

0,8--1,2

1.5--2.2

4,5--6,5

5.0--7.0

12

 

0,3--0,5

0,8--1,2

2.4--4.0

2.8--4.2

14

 

0,3--0,4

0,4--0,6

0,8--1,5

1.0--1.8

16

 

 

0,3--0,5

0,6--1,2

0,8--1,5

18

 

 

 

0,4--0,6

0,6--0,8

20

 

 

 

0,3--0,5

0,4--0,6

25

 

 

 

 

0,3--0,5
---
---